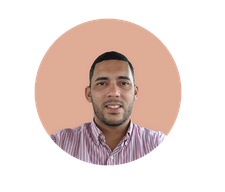 Contact Info
Eddie Rivera
My name is Eddie Rivera, a proud Elementary Physical Education Teacher with over 15 years of experience. Born and raised in Puerto Rico, sports have been part of my life. Even though I couldn't play organized sports for very long, I had the chance to play and represent my high school playing volleyball, softball, and basketball.
Besides being a teacher, I'm the founder of sports-related website Comunidad 21. History is something I've always loved and with this project, I can research and expose sports history from my country. Thanks to this project, I have been able to meet very important athletes, sports historians and people from the business. My main goal with this project is to get out of Puerto Rico and collect stories from other countries.
Being part of Diversity United Sports and this board is very exciting. With my experience as a teacher as well as a coach and sport historian qualify me to give advice and contribute positively to the organization.